Execute Your
Tech Idea Book
A Step by Step Guide for Non-Techies,
Professionals, Managers, and Startups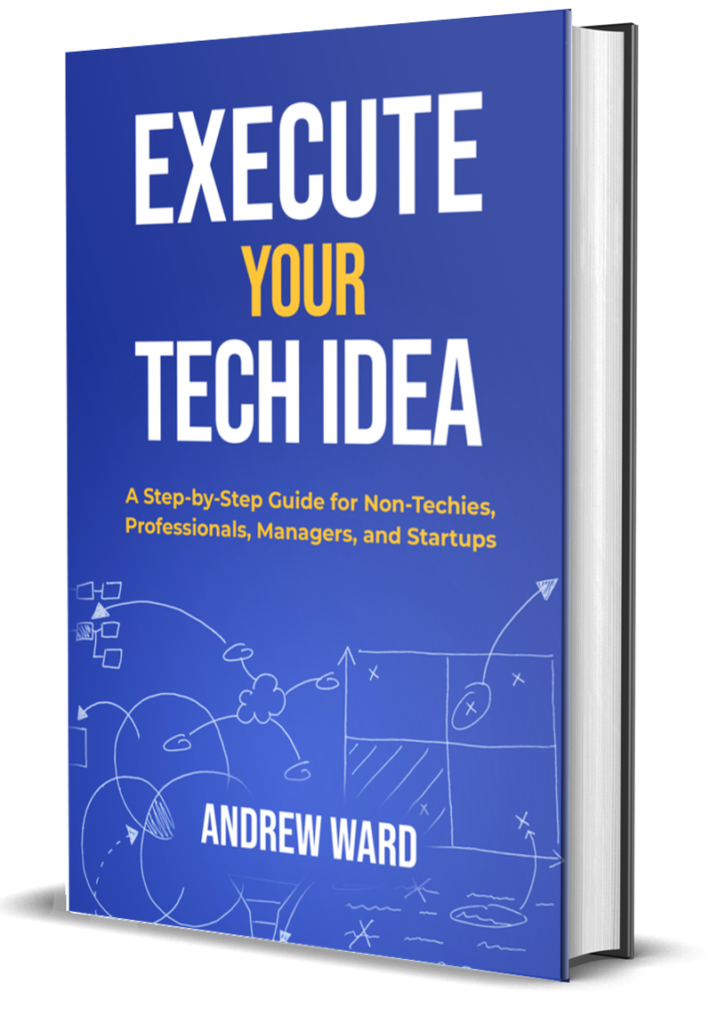 Non-Technical? No Worries!
Execute Your Tech Idea gives you everything you need to find, qualify, implement, and launch your tech idea. Discover your 'aha!' moment in this plain-speaking, easy-to-read guidebook suitable for non-technical readers.
The advice in this book has helped hundreds of professionals, managers, and startup founders like you to execute their tech idea.
Execute Your Tech Idea applies to all technology projects, including apps, portals, Software as a Service, software tools, smart devices, the Internet of Things, and many more.
Enjoy learning about the essential concepts you need to succeed, covered in enough detail for you to be effective without getting overwhelmed. Each chapter builds on the last, enabling you to gradually grow your confidence in a way that feels clear and easy.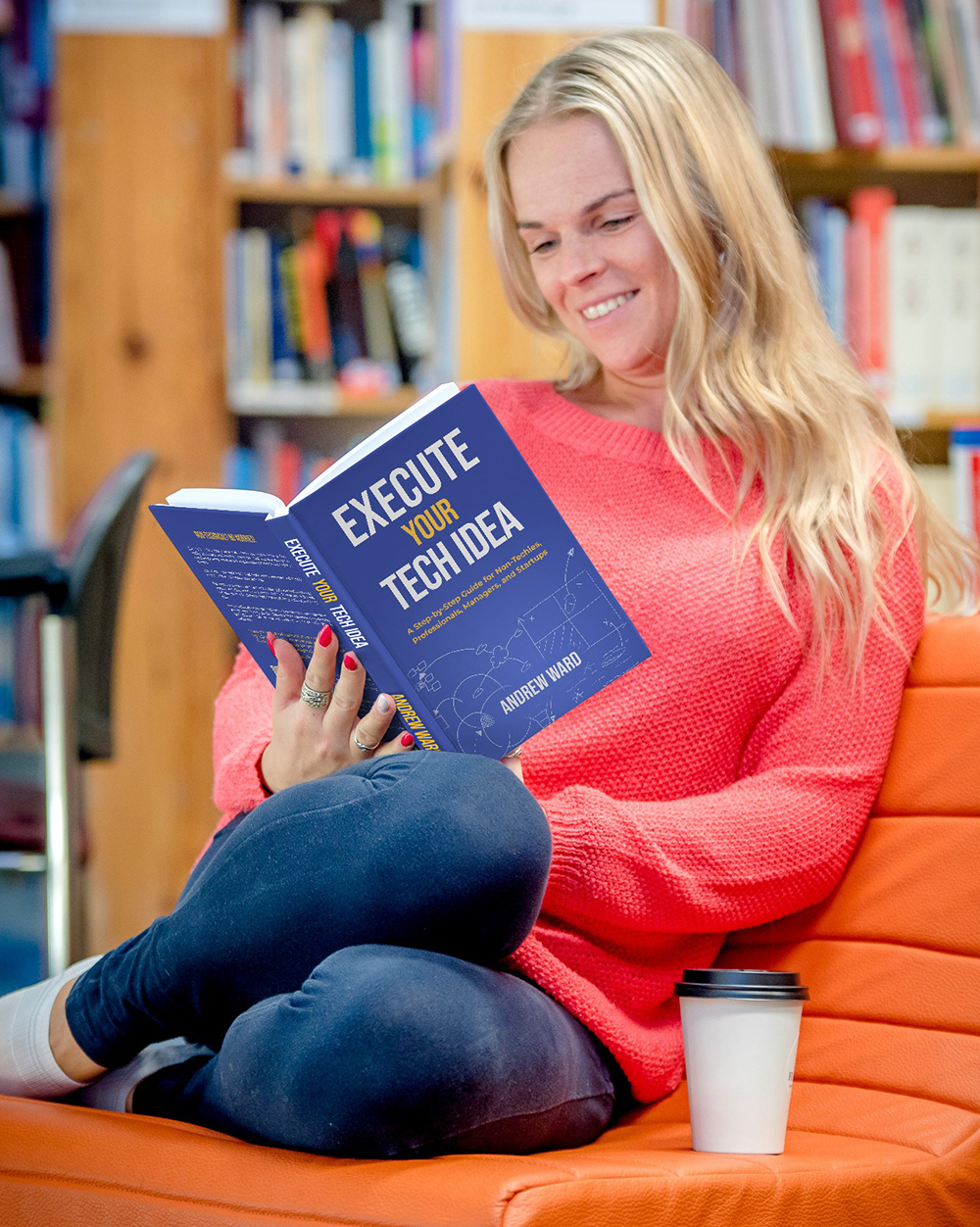 Listen To The Audiobook Extract (4 mins)
"Each chapter builds on the previous one and gradually increases the "techiness" but in a way that allows the reader to grow in confidence. Andrew's gentle and gradual manner of introducing each step and logically moving through the entire process step by step with this very solid structure made the experience enjoyable and very enlightening."

– USA Today Bestselling Author, Astrid V.J
"It was very clear to me while reading that Andrew has a deep and extensive knowledge of the technology space, and did very well in translating that knowledge in a digestible and approachable way for readers."

– Ryan Wood, Executive at Celtx
"If you are approaching a tech project without any previous knowledge of tech or best business practices regarding a tech project, this is the must-read book. Andrew has masterfully written a book that is easy to read, understand and will give you the full picture of how to execute a project. Do not waste your time consulting with developers until you have read this book and gained a clear understanding and vision!"

– Marcia Leonard, Entrepreneur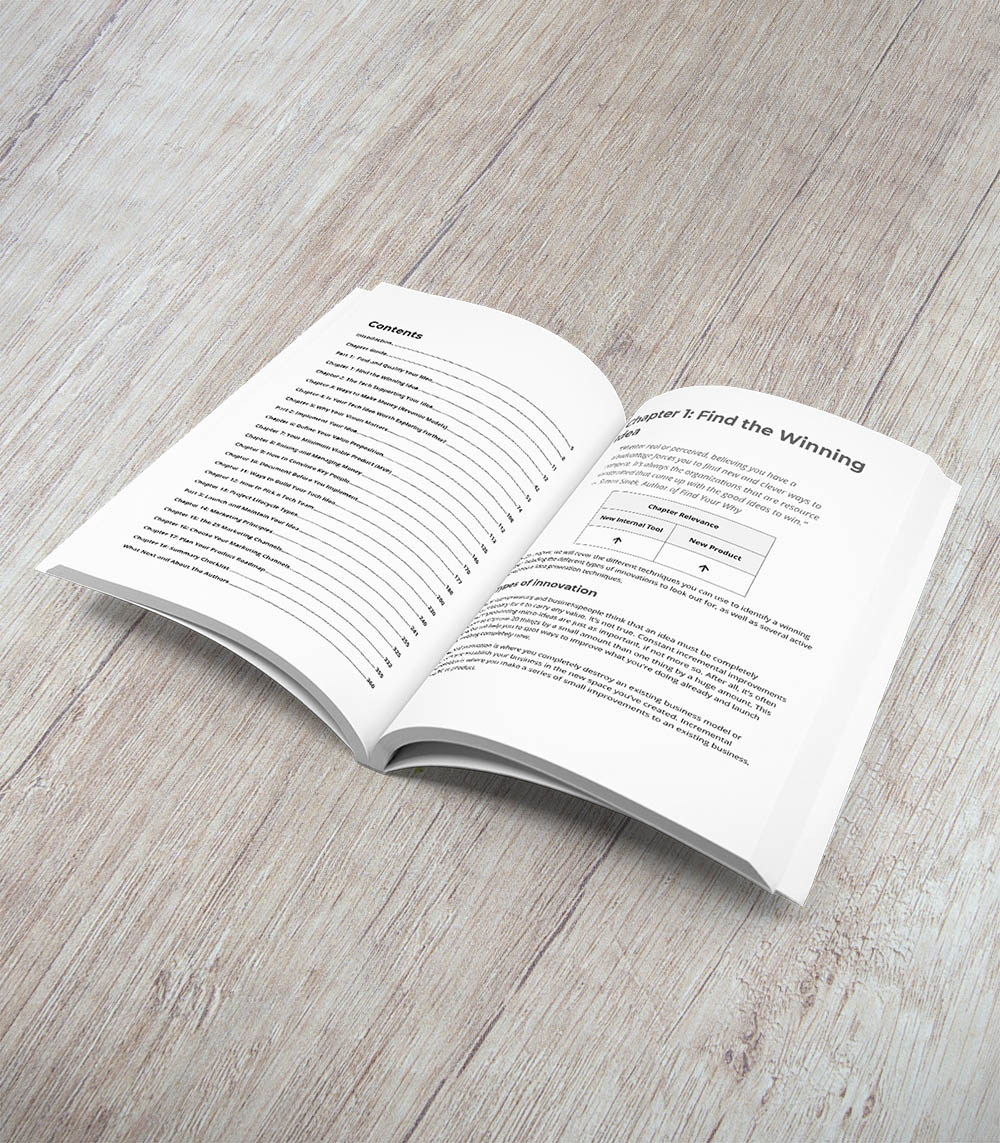 Introduction
Chapter Guide
Part 1: Find and Qualify Your Idea
Chapter 1: Find the Winning Idea
Chapter 2: The Tech Supporting Your Idea
Chapter 3: Ways to Make Money (Revenue Models)
Chapter 4: Is Your Tech Idea Worth Exploring Further?
Chapter 5: Why Your Vision Matters
Part 2: Implement Your Idea 
Chapter 6: Define Your Value Proposition
Chapter 7: Your Minimum Viable Product (MVP)
Chapter 8: Raising and Managing Money
Chapter 9: How to Convince Key People
Chapter 10: Document Before You Implement
Chapter 11: Ways to Build Your Tech Idea
Chapter 12: How to Pick a Tech Team
Chapter 13: Project Lifecycle Types
Part 3: Launch and Maintain Your Idea
Chapter 14: Marketing Principles
Chapter 15: The 25 Marketing Channels
Chapter 16: Choose Your Marketing Channels
Chapter 17: Plan Your Product Roadmap
Chapter 18: Summary Checklist
What Next and About The Authors
What Readers Say
Please note that the formatting in the preview window differs from the eBook (The real eBook is tidier)
Andrew has over a decade of experience guiding people and businesses to implement and execute their tech ideas.
He has a well-established impact in the tech space, which includes winning several business awards, including the Chamber of Commerce's 'Future Face of Entrepreneurship' and Silicon Canal's Most Influential in Tech'.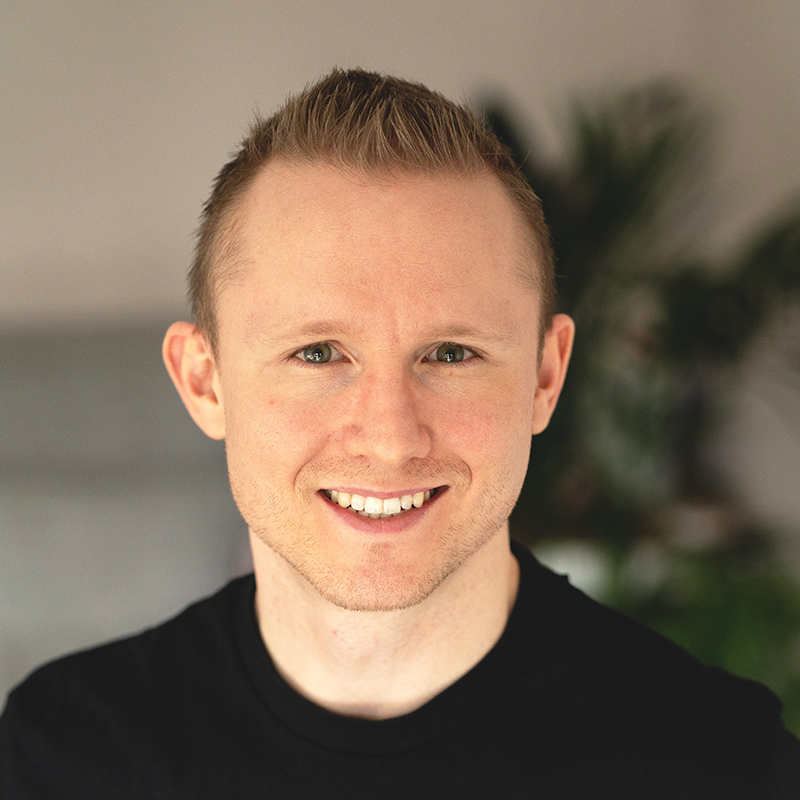 Execute Your Tech Idea is now published and available to buy on Amazon!