Execute Your
Tech Idea Book
A Step by Step Guide for Non-Techies,
Professionals, Managers, and Startups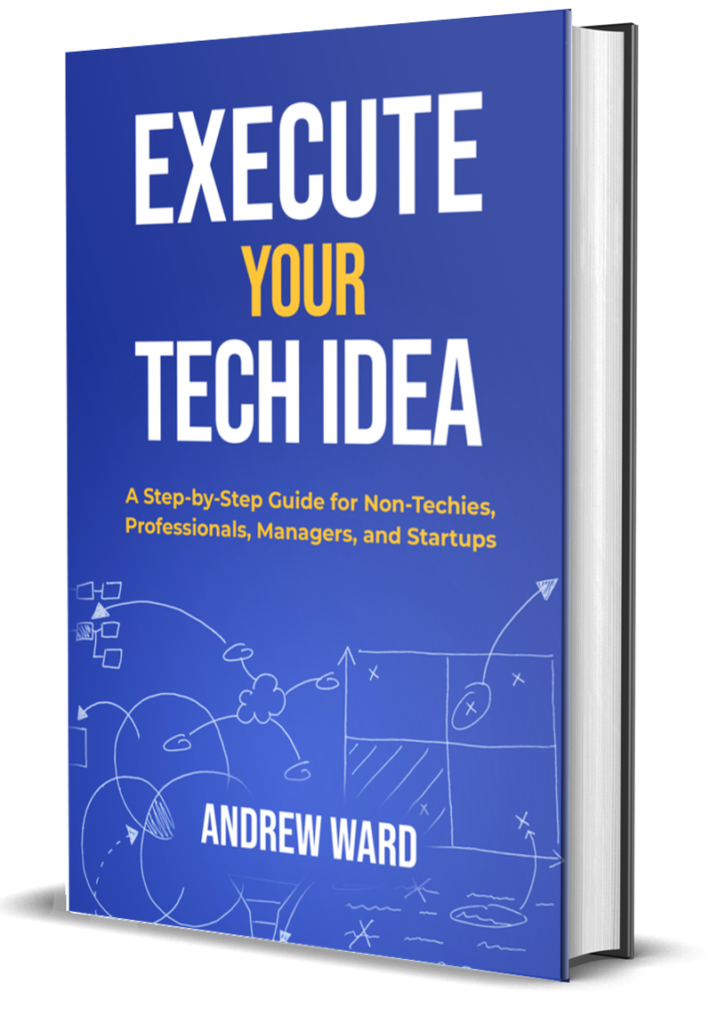 Non-Technical? No Worries!
Execute Your Tech Idea gives you everything you need to know to find, qualify, implement, and launch your tech idea. Find your Aha! moment in this plain-speaking and easy-to-read guidebook suitable for non-technical readers.
The advice in this book has helped Professionals, Managers and Startup Founders like you to execute their tech idea.
The guidance covered in each section is widely applicable to all technology projects, including Mobile Apps, Online Portals, Progressive Web Apps, Software as a Service, Software Tools, Internet of Things projects, and many more.
Enjoy learning about the essential concepts needed to succeed, covered in enough detail to help you be effective without becoming overwhelming. Each chapter builds on the last, allowing you to bit-by-bit grow in confidence.
What Readers Say
"Each chapter builds on the previous one and gradually increases the "techiness" but in a way that allows the reader to grow in confidence. Your gentle and gradual manner of introducing each step and logically moving through the entire process step by step with this very solid structure made the experience enjoyable and very enlightening."

– USA Today Bestselling Author, Astrid V.J
"It was very clear to me while reading that you have a deep and extensive knowledge of the technology space, and you did very well in translating that knowledge in a digestible and approachable way for your readers."

– Ryan Wood, Executive at Celtx
If you would like a free advanced reader copy (ARC) then please submit your ARC request here.
The first draft of Execute your Tech Idea is now complete and is undergoing the editing and publishing process. I expect to officially launch the book in or before June 2022.